There are two ways to personalize envelopes in Order Pix's Re-order/Remake section:
Order a product with an Individual Image
Select Yes in Include Envelopes as part of your Order Options. The personalization is then added automatically based on the system's best guess by using the First and Last name associated with the image record.
Note: Group Images do not have a first and last name associated with them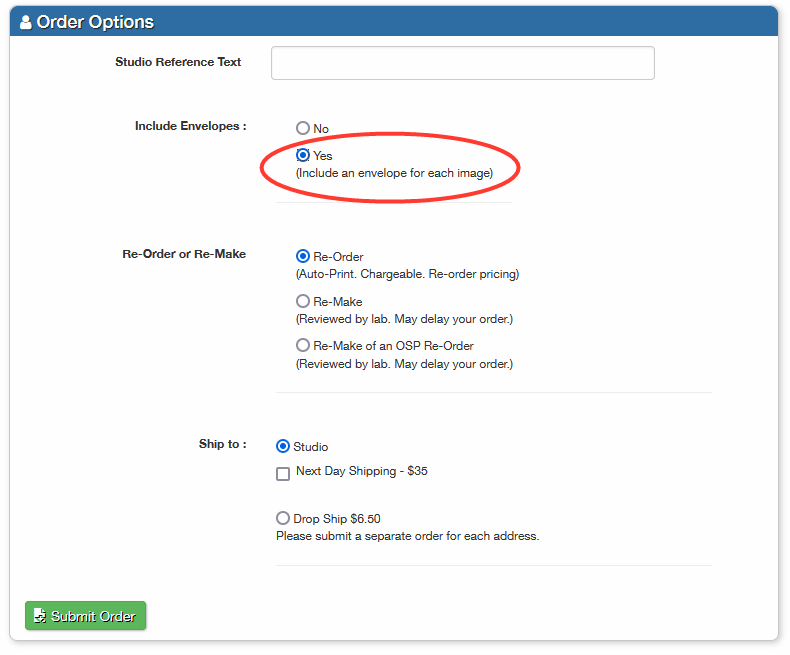 Order a Packaging Envelope with Identification
When submitting a re-order, select the Packaging Envelope with Identification in your Items field. You will need to select Personalize to put in the name.