Can't get email addresses or data for your shoot? We have a solution for you, have your clients Register before being photographed at your next event! OPS's Client Registration service will gather all your clients' data and make it available to you as a .CSV file download. You will also be able to create QR Codes from the data for your shoot, or Bar Codes if you're an Opticon user.
Never again will you have to worry about getting data for a shoot!
See below for details on how to set up a Client Registration Project.
Login to your OPS Admin Page and Click on the Add a Project button
(Note: You can also give your clients a PrePay option when Pre-Registering, see page #5 for more details.)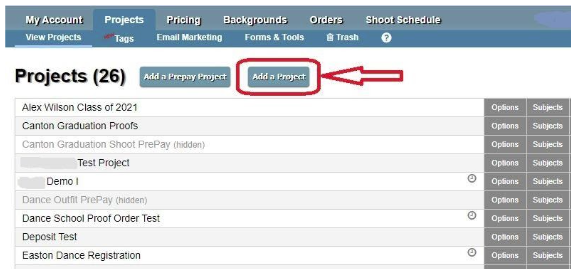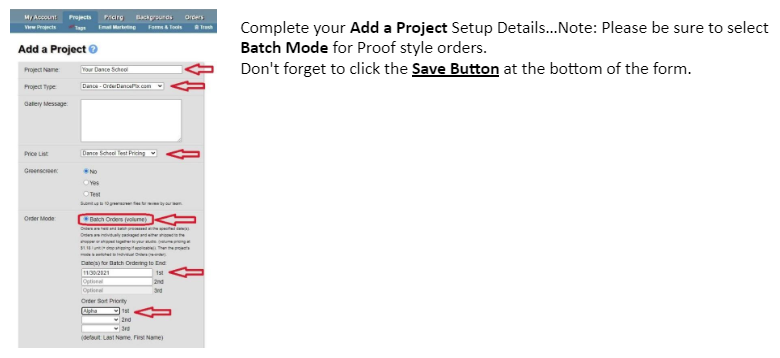 After saving your Project Setup form, go to the Options page and click on the Links button.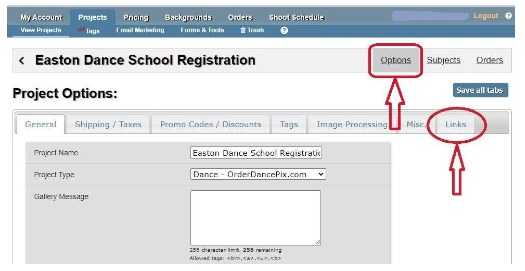 Next Go To the Bottom of the Links page and click on the "Print a Registration QR Code Sign."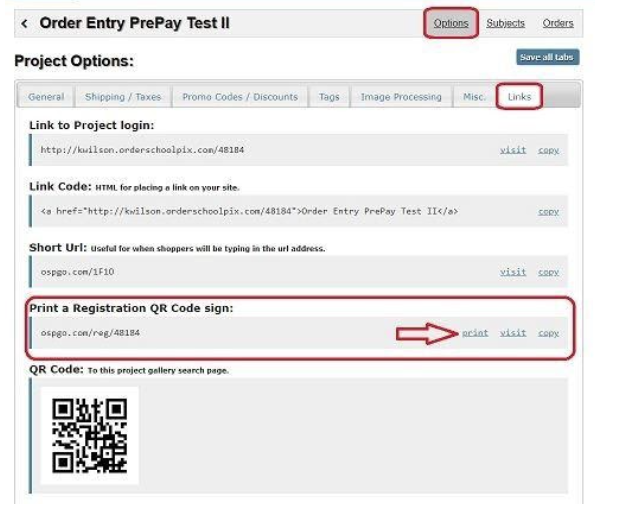 The QR Code Registration Page offers you a couple of different options for you to consider in acquiring a data list for your project. First it contains a Shortcut Link you can copy and email to your prospective clients. The QR Code Registration page is editable so you can edit the two text boxes for any pre registration event and then print the Registration Flyers out on your printer so they can be displayed at your shoot.
Client Registration QR codes are automatically created specifically for each project. When your clients scans your project's QR code with their mobile device or logs in via the Registration shortcut URL, the device (iPhone, tablet, computer etc.) will automatically open your QR Code Registration Page. (See Sample Below.) Your client can then fill in the registration information fields and submit the info directly to your OPS project's Subjects Page. All project registration client's info will be listed on your project's Subjects webpage. (See additional details below.)
You can also add the QR code to your studio's Flyers/Envelopes, by simply copying the QR Code on the page. Right Mouse Click the QR Code and then select the Save image as….line.
(Appears after the right mouse click.)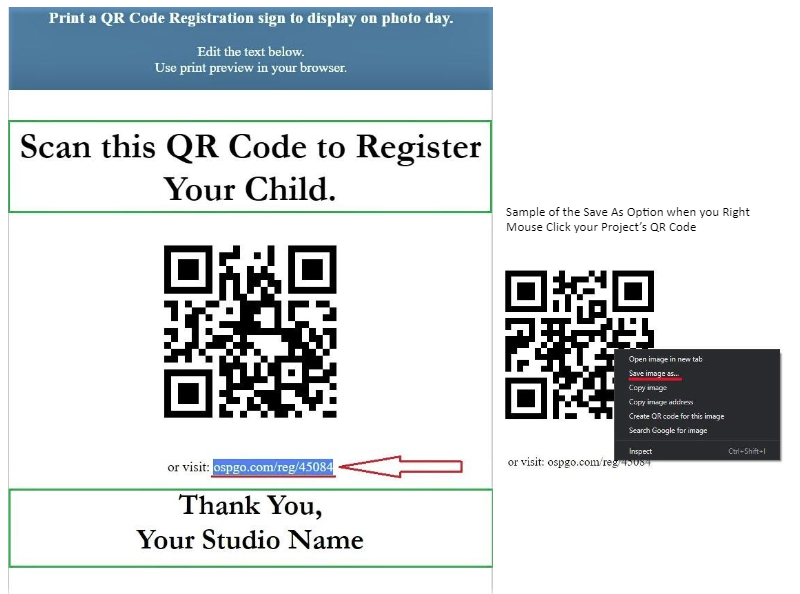 Below is a sample of the QR Code project Registration screen on an iPhone.
(Note: OPS's Registration page will open on any device, including a computer screen.)
All Pre-Registrations will be listed on your OPS Project's Subjects Page.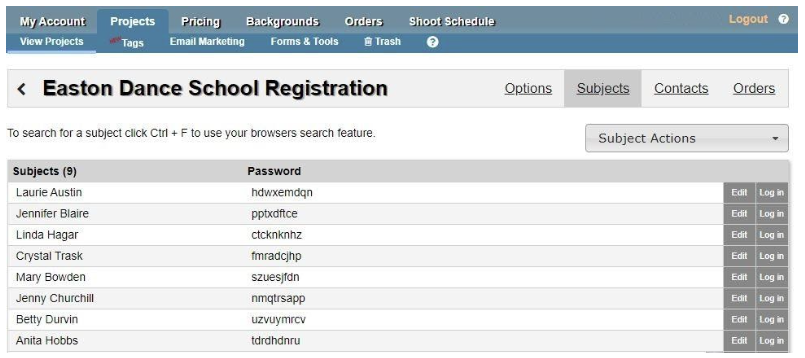 After the Pre-Registration Process has ended, you can convert your Subject Names to QR Codes or Barcodes for your shoot. Simply Click on the Subject Actions Dropdown Arrow, and then the QR Codes / Barcodes line. A new window will open for selecting and printing the style QR or Barcode you would like to use.
Please refer to our QR Code or Opticon Image Match Instructions for details on selecting and printing your Bar or QR Codes and Posting your images. Click HERE to download the Instructions.
Registration PrePay Option
Adding a PrePay Option to your Registrations is also available, simply click on the Add a PrePay Project button (Instead of the Add a Project button) and create a PrePay project for your shoot. Next go to the Links screen to access your Registration Links. After your clients complete their registration form, their confirmation will include a PrePay for Photos button. Clicking on the button will take them to your project's PrePay screen.