Your account information can be changed at acilab.com. Sign in on the top right under My Account.
The default sign in information is the email address we have on file and the default password is your account number.
Here you will be able to update your address, credit card, studio name, check orders, and send files.
Please note: Changing your information in JUST the ordering software (ACI FLEX), does not update our lab records. You must update your information on the website.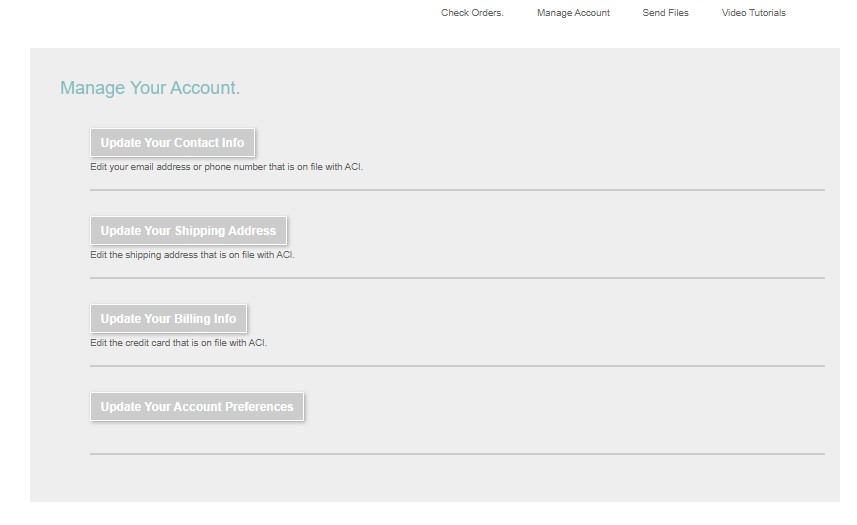 If you have submitted your order prior to updating your information on the web, please inform a customer service agent that your studio has an order in the lab that needs to be shipped to the new address.
All orders are shipped to the address on file when the order is placed. If you have already placed your order, but have not updated your info under "My Account", and your package has already shipped via UPS or FedEx, there is a fee to re-route your package to the correct address.