If you are having issues with submitting your order, please try the following steps:
Save your order in your cart.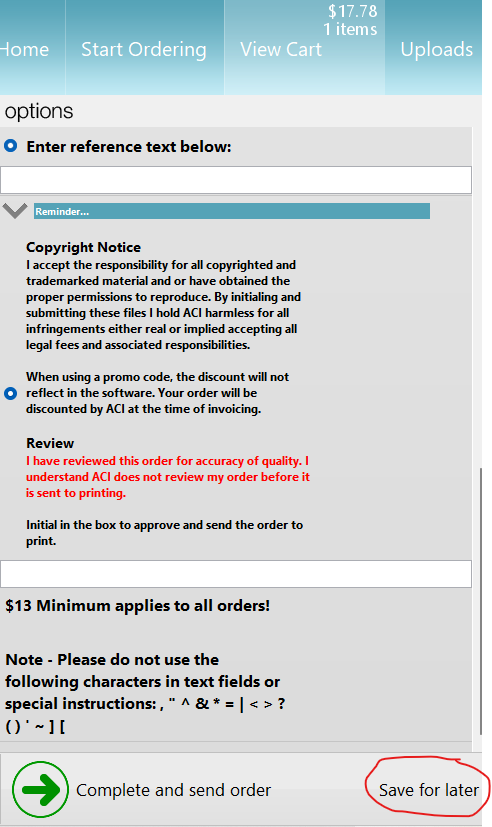 Restart your computer/ router.
Turn off firewalls and anti-virus.
Go to speedtest.net and confirm that the upload speed is a minimum of 2Mbps or higher.
Go to your cart and re-submit order.